Google AdWords for SEO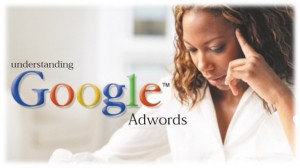 Many see AdWords as a simple traffic generating tool, they fail to realize that it is one of the best tools to use for the search engine optimization of a site.
AdWords: 
AdWords a.k.a. Google Adwords is Google's major advertising and traffic generation product. They also form the major part of the revenue of Google. The distribution of Adwords is local, national and international as well. The facilities offered by Adwords are as follows:
Site targeted advertising for text ads.
Site targeted advertising for banner ads.
Site targeted advertising for rich media ads.
Geographic targeting
Keyword analytics. (testing keyword relevance to a site)
SERP enhancement ( Ad Performance Report, AdWords editor)
Landing page optimization
Link publicity
Features provided by AdWords are:      
-         This feature allows advertisers to specify those IP addresses where they would not like their ads to appear.
-         About 20 IP addresses range are provided to each campaign.
Location based extrusion:
This feature is used to target a selected group of users.
This feature is as a limitation factor so as to avoid repeating the ads again and again to a particular user on the Google content network.
New AdWords Interface:
Google began testing of the new AdWords interface around November 2008 and since then this interface is available to all advertisers worldwide.
The key feature of the new interface is that it reduces navigation time and gives more time for decision making. The new interface makes the online campaign much faster, user friendly and clearer. There are various new features available from the old interface, they are listed below:
These play a key role in recognizing and analyzing trends in an advertisers account performance.
The placement performance graphs are very easy to handle. The graphing option allows one to compare two metrics at the campaign and ad group level over a time range. Visual data helps in easy understanding.
These tabs are used for priority identification purposes. These priorities are identified by viewing and editing all keywords and ads of an account on a single tab.
This feature is most useful to advertisers. It allows advertisers to edit a page on a single click rather than loading a whole new separate page. Google promised making the new interface much more manageable and kept to its word. With this in-line feature one can edit and make changes without having to shuffle between pages. This new interface also provides a pop up ad editor.
This provides site level statistics thus allowing advertisers to improve performance on the content network. Directly from the new interface you can add a URL into your managed placements or exclude the placement all together. Once added to the managed placements list a green added icon will appear besides the site URL.
Filters allow advertisers only to view keywords, ads or other major parts of the account if the performance is not satisfactory. A key facility is the keyword level filter 'Segment by Search terms match Type'. This feature gathers broad match keywords and displays the time query, thus saving valuable time.
This ensures efficient bulk edits.
This feature provides incorporation of business addresses with that of ads.
This helps advertisers stay on top of trends performance wise and take corrective actions if any situation occurs accordingly.