Guaranteed SEO – Limited Time Offer
Last January I started testing a new process to get sites ranked quickly in very competitive markets.  While, we had some initial success it took months to really get the process down.  As a result, now we are able to rank new domains for our clients very quickly – I am talking about getting a major keyword on Page 1 of Google within weeks.
For example: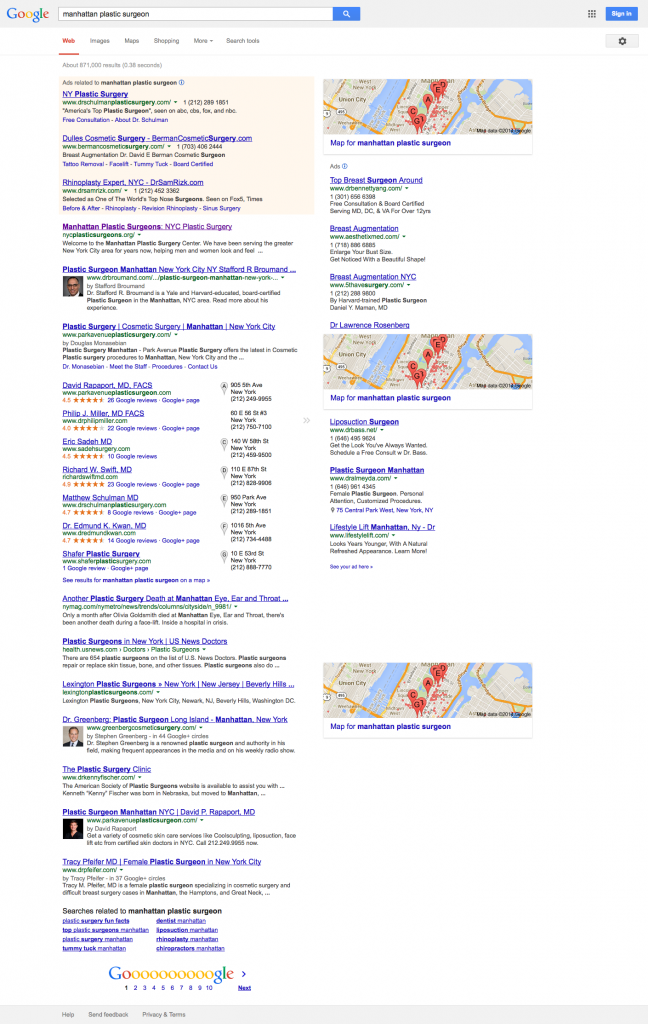 While talking through our latest changes to this process with my team it was suggested to run a bit of a New Years offer.
Typically our clients spend 1-3k/month to generate the results we are able to achieve for them.  However, as a 2014 special for new clients we are willing to get you Page 1 for 1-2 keywords for a small setup fee and a tiny monthly fee once you rank on Page 1.  This is only for the first 5 folks who email me.  So if you want to get started use the contact form on the site.
Once you do we will talk via email or phone and make sure the process is clear and that we don't already have a client in your market. Once, that is determined we will get started.
So simply give us a call at 202-527-9217 or use the form here and we will make sure your 2014 starts with a lot more business.