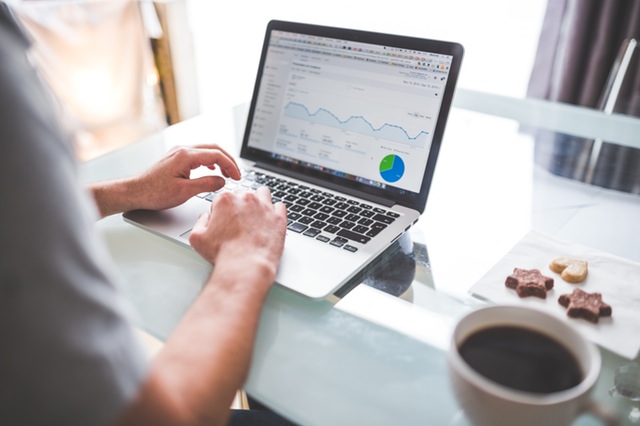 Last updated: January 20, 2017
I am going to keep this letter simple.
If you are here it is because you are dissatisfied with your local seo results online.  Either your prominence in the Organic Google listings or within the Google Maps (Google My Business Listings) aren't where you need them to be.  Or you have a digital media budget that isn't being well utilized.
We have been troubleshooting and resolving issues like these for many years.  LocalSEO.org was founded in 2007, however I got my start at the dawn of the Internet in 1999.  Since then I, along with my team, have developed a systematic and comprehensive approach to reliably obtaining top results- both organically and via Pay-Per-Click.
While past successes can be informative, what matters most to you is getting you from where you are to where you want to be.  And knowing of major successes I have had in the past doesn't mean anything to your bottom line.  You have revenue and sales projections to meet and you are responsible to take the actions that will reliably get you there.
Rest assured that my experience is substantial and my clients are varied.
Working with a large Multinational Energy Company to achieve traction on several continents.
Serving as a Digital Media Consultant to a startup that is valued at over 500 Million Dollars.
Working with a media company to build up their website to better monetize 11 Million Unique Visitors per month.
Launching and promoting several E-Commerce Stores to achieve nationwide prominence.
Creation and promotion of websites for professional firms to achieve dominance locally.
We are a full service firm that is not only able to promote your website but is also well situated to creating and launching new properties online.  Whether you need a site for your local business or a large E-Commerce store- we can help.
However, don't simply take our word for it.  Here are a few comments from our clients:
"LocalSEO.Org has done a great job for my company for years now. The proof is to note my ranking at #1 on Google.  This has helped me establish my business, and isolate with targeted, and specific information those people I want to find with my website.  I highly recommend Jonathan, and believe anyone doing business with him will find it to be a professional and rewarding experience, and worth telling others about."
"Jonathan at Local SEO.org is truly an SEO Mastermind! I was looking for someone to really take over and manage our online marketing efforts. Between our organic google rankings and google places account managing our online marketing was becoming a full time job that I would need to hire someone to manage for my business. Over the past 6 months the results have been stellar and we are consistently receiving more phone calls just from our presence on Google. We don't know exactly what he's doing, but from the results we're getting I can tell you he's definitely doing it right!"
"Jonathan has helped me achieve and maintain the #1 position on Google Maps for the keywords in my industry when no other SEO provider could. Many of them were able to get me there, but staying there was the problem. I would be at # 1 for 1 week, maybe 2, then I would drop back down again. Jonathan's exceptional performance and expertise in his field has landed me in the # 1 position 10 weeks ago, and still standing strong. He has very rapid response times each time I communicate with him, and his customer service is second to none. I HIGHLY recommend Jonathan for those who are serious about their search engine rankings."
"Holy moly man! Just like you said, give it some time for you to work your magic behind the scenes and be patient and less than 3 months we are the #1 Ranking in our area..You are obviously the best, because this market is heavily saturated with dentists and they are all bidding for that top spot.. Too bad for them! You and your team have done an outstanding job getting us there and we will be doing business with you for a long time my friend…"
"Finally, an SEO company that not only understands what must be done to achieve lasting, white hat, organic SEO listings but is also SKILLED and DEDICATED at ACHIEVING FIRST PAGE GOOGLE RESULTS!!  I have been through a handful of SEO companies some legitimate and some crooks because they either didn't know how to get the results we needed (didn't know what they didn't know) or didn't care (they'd made their easy money) and they all left our sight lacking the first Google results we all seek.  LocalSeo.org has done what the others couldn't do and they do it in an ETHICAL, COST EFFICIENT, HIGHLY EFFECTIVE manner.  For many industries, dominating page one of Google is critical to dominating your market and LocalSeo.org can be TRUSTED to WORK AS HARD FOR YOUR BUSINESS AS YOU DO!  If you have tried SEO only to be disappointed or burned, don't lose heart, LocalSeo has the knowledge and ability to do what only a handful of the TOP SEO COMPANIES are capable of doing–your business couldn't be in better hands and we are excited to have found a partner in our success to recommend so highly!"
If you want to be writing a note like this to my team then simply fill out our Forensic Analysis Form.  That allows us to analyze your current efforts to see both what is working and what is failing you.  As well as analyze your chief competition so that we can formulate a plan to overtake them.
Unfortunately, we are limited in our ability to take on new clients as our referrals available exceed our ability to service them.  However,  if you are interested in our services please fill out the Forensic Form so that we can add you to our waitlist.
Thank You,

Jonathan and the LocalSEO.org Team