Often we simply need a fresh perspective to really see the full picture.  Local SEO is no exception.  To rank top 5 (which is always my goal) we need to see how strong the competition is in our market.  Because, if we have the choice of two keywords of equal value it is always wise to get the easiest one done first.  So, here is a 1 minute test to see how strong your competition is.
(You can click on images to make them larger)
If you look at this image, you will see #1 has 1 page in the top 10.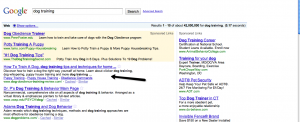 But that doesn't tell you how 'strong' this site is dominating the top 10.  However, we can change all that with just a few clicks of our mouse.
If you go to the top right and choose "Search Settings" you can choose a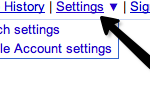 whole lot of options-but all we want to do is change the default so that instead of 10 listings on a page lets have Google show us 100.
It only takes a few seconds but now we get different results.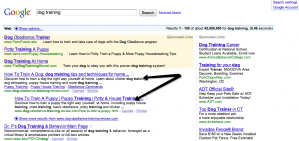 And we are able to see that not only does this guy have #1 but he also has #2.  The way this works is that any page that would also be in the top 50 or top 100 (depending on your setting earlier) goes right under their top listing.  So with 2 clicks of our mouse we see that this site is a major contender…with 2 pages in the top 100 they are pretty strong.
Doing Local SEO is all about information. The more you know the more you can benefit your own sites or your clients as quickly as possible.  And this shows us that this site is one to watch.  Track what they are doing and make sure you are doing it as well.  But, we will get into that more in a future article.